Wedding photography is a very personal business and you are going to be spending one of the most important days of your life with your photographer in very close proximity. So, it doesn't hurt to know a little about me, just the highlights, so you can get a little better idea of who I am and what I'm about.
First off, lots of clients are curious about my name because you don't hear it very often. My first name is Kemper and my middle name is Mills, both taken directly from my grandmother Willie Kemper Mills. She married my grandfather Fant and well, that's how you get my name…..Kemper Mills Fant. It's a good one!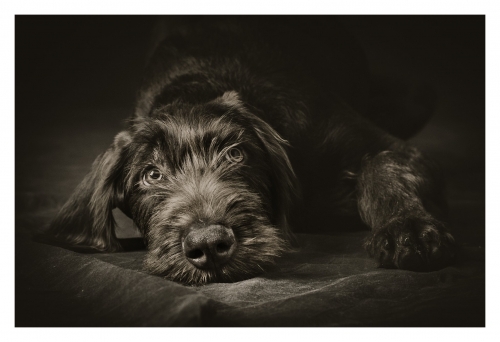 Many of my couples quickly learn that I love all animals and have an especially soft spot for dogs. My dog is Jack and he's 100 lbs of awesome "designer" mutt. The pic on the left is when he's being a good boy. If you visit me at my studio he is usually the first thing you'll see barking in the big window, just to let me know you're here. And because everyone asks, he's 50% Weimaraner and 50% German Wirehaired Pointer. Word is the neighbors dogs got loose and had a big time one night. Five girls and a boy later, he was a $100 bargain at one of my favorite organizations the RVSPCA.
Most people who know me also know that I lead a pretty active lifestyle. Marathons, 10ks, and early morning runs up Mill Mountain or through Carvin's Cove are my thing. Mountain biking is a priority, too. Just doing things outdoors is so much fun and skiing, backpacking, camping and surfing are all in the mix. It's good for business because staying in shape for those epic wedding day sprints is key to getting great photographs. By the way, if you want to tone up for the big day, come see me at the Kirk Family YMCA where I teach fitness classes during the week. We'll get you there in no time!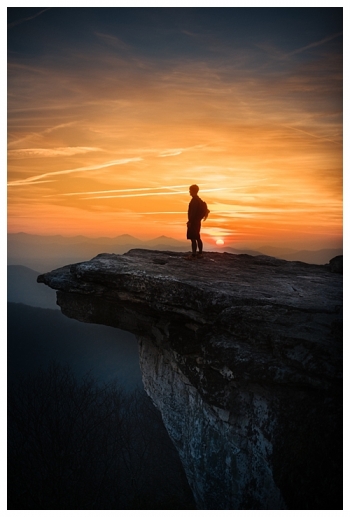 I also love my city, my community and my neighborhood and do whatever possible to promote and support them. So, if you happen to be my Facebook friend you will see me talking a lot about all of the super positive things that are happening here in Roanoke. I have a particular interest in trails and greenways and the health benefits and sense of community they bring to users. I'm president of Pathfinders for Greenways which is the fundraising and development organization responsible for the Roanoke Valley Greenways and trails, and I would love it if everyone learned more about what it takes to build these AWESOME community assets!
Gardening is also my thing. I suppose it's mostly because I love beautiful things and I love fresh food. If you happen to visit me here at the studio in the middle of the summer you will see a big front porch and yard full of plants with lots of color and textures. Out back is food production. Not as pretty but I love the idea of local food and for me it starts right at home.
Last but not least, I love ALL things creative. Photography is where I make my living and I have been a photographer since I was 14. Shot my first wedding then (for $50!!) and was a staff photographer for my hometown paper, riding my bicycle all over town until I was finally old enough to drive. So, I've been at this for a while and I still love what I do. It's mostly a people job and I love people so it's a perfect fit.
There are the highlights. It's no coincidence that many of my clients love a lot of the same things I do. But, I'm interested in everyone and everything so I always like to hear what is important in my couples' lives, too. I'd love to photograph your wedding. So, if what you've seen and read so far interests you….give me a shout :)
Cheers!
Kemper